Upgrade Your Business


Using Disruptive Web3 Technologies
---
Create events inside the Bonuz app
Grant access via NFT & QR codes
Activate real-life challenges
Reward challenges with exclusive NFTs
Issue loyalty NFTs to recurring visitors
Issue non-fungible certificates of completion for courses and training programs (proof of ownership)
Issue exclusive materials to certified students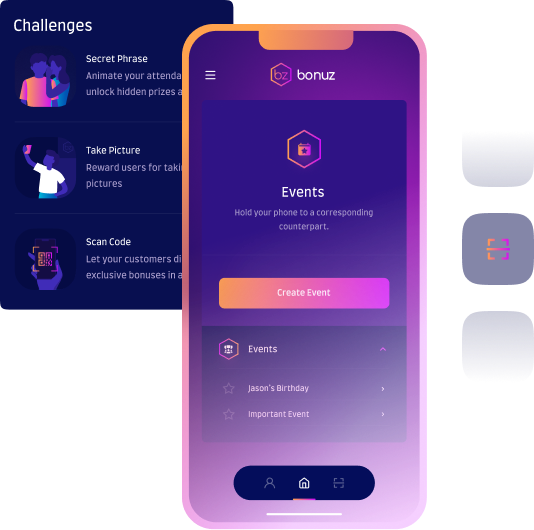 Own An Exclusive Community


Boost Your Sales And Socials & Reward Loyal Followers
---
Unlock new sources of revenue
Always reach 100% of your audience
Issue exclusive contents as free NFTs
Enhance interaction with your fans
Make concert tickets available to loyal token holder before public sale
Set up challenges & let fans help you go viral with latest releases
Host meetups & events in the metaverse
Issue exclusive contents as free NFTs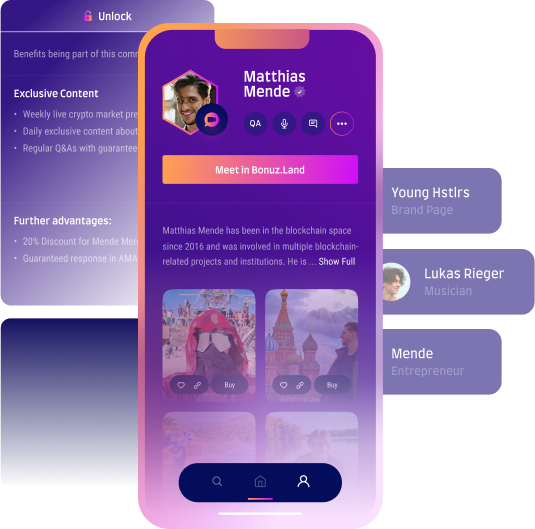 ---
Upgrade Your Business &

Become Part Of A Revolutionary


Web3 Ecosystem
Smart Wallet (App)
The non-custodial fundamental core of the Bonuz Ecosystem. The turn-key solution for creators, brands, events, and communities to interact, communicate, and engage with their target audience, and vice versa. Web3 made Web2.
---
Mixed Reality
An augmented reality experience aka Pokemon Go Style in which users can participate in quests on a virtual layer on top of the real world.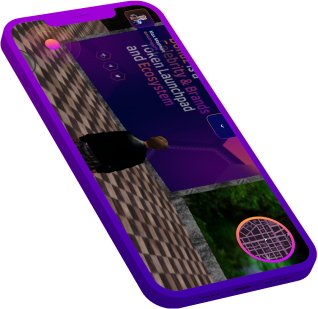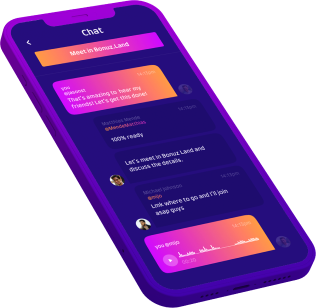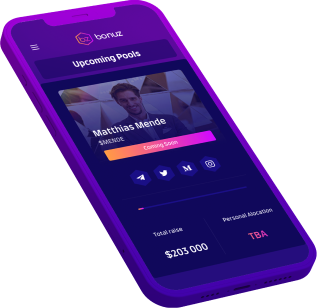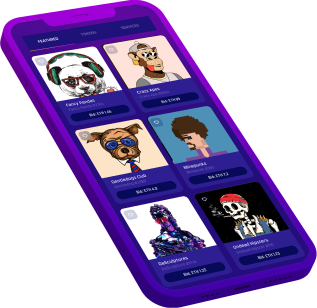 Decentralized Social ID
Users connect and link all their social media handles, proof of humanity validators, wallets, blockchains, and government IDs. A QR code allows being identified while the scanning function enables verifying, validating, and identifying.
---
Dynamic NFT Protocol
A Bonuz for Business Suite provides tools and APIs to reward customers with Soul-Bound NFTs, such as Vouchers, Certificates, Badges, Memberships, Proof of Participation Points, and Token Gated Functionalities!
Product Roadmap
Q3

2021
Establishment of HQ & Team
$BONUZ Tokenomics Finalized
Seed Round Community + Strategic
Bonuz MVP scoped
Whitepaper & Website Launch
Social Media presence established
Q4

2021
FOMO Round
$BONUZ Private Round (ongoing)
News Articles at Khaleej Times & Arabian Business
Strategic Partnerships Evai.io & Capital Block
Organized Mega Event "Proof Of Fusion" during the F1 Abu Dhabi
Q1

2022
Bonuz Ecosystem Concept Finalized
Begin of Product Development
Development Creator Portal
NFT Mining Implementation
Multi-Chain Integration
Onboarding KOLs & Advisors
Bonuz IP & Copyright registered
Q2

2022
Development of Launchpad
Development of Marketplace
Creator Bot Release
Start / Concept of Bonuz Digital Identity
Signing Celebrities and Brands
Bonuz wins Gulf News Web3 Award
Q3

2022
Concept of Print on Demand
Concept of NFT Clothing line
Development of Bonuz.Land
Development of Bonuz Events App
Near Foundation Grant
Bonuz wins MetaDecrypt Web3 Award
Integration Referral Program
Q4

2022
Bonuz Events App Alpha Testing
Proof of Attendance POA
Adding further Partnerships
Bonuz wins Middle East Blockchain Award
Rainbow Bridge Integration
Concept of Bonuz Ambassador Program
Q1

2023
Begin Onboarding of Creators & Brands
First Draft - Dynamic NFT Protocol
Q2

2023
Launch of Bonuz Merch Store V1
Product Upgrade Into Wallet
First Draft - Decentralized Social Identity
Start Research/Case Study on Bonuz by a Leading Research Firm
Q3

2023
Finalization of Decentralized Social Identity
Strategic Marketing Partnerships
Finalization of Dynamic NFT Protocol
Wallet Upgrade to ERC4337 Account Abstraction
Google Cloud Grant Issued
Q4

2023
Creation of Bonuz Holding / Group
Launch of Bonuz Wallet
Launch of Bonuz Dashboard
Build momentum across Social Media
Smart Contract Audits
Launch to Mainnet
300 Active Users
Appstore Approval of Mobile App
Deployment of Roadmap for 2024
Q1

2024
Reach 10,000 Active Users
Horizontal Scaling via Dubai Events
Equity Raising Round - Start
Launch of Bonuz Ambassador Program
1Inch Swap Integration
Q2

2024
$BONUZ Public Sale
Listing on Tier 1 Exchange
Reach 30,000 Active Users
Q3

2024
Bonuz App Integration at Large Festival
Launch of Bonuz Print on Demand
More Exchange Listings
Augmented Reality Third Party Integration
Reach 100,000 Active Users
Q4

2024
Fully Operative Bonuz Ecosystem
Series A Raise
Deployment of Roadmap for 2025
---
Core Team
Meet our World-Class team of experienced executives and advisors revolutionizing the future of Web3 Social Engagement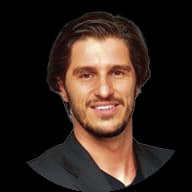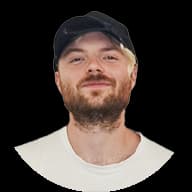 Oliver Molnar
Chief Technology Officer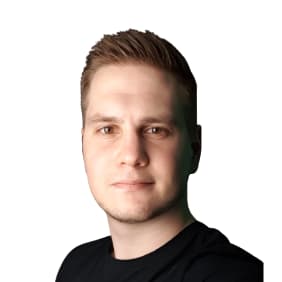 Dariusz Birnbach
Chief Marketing Officer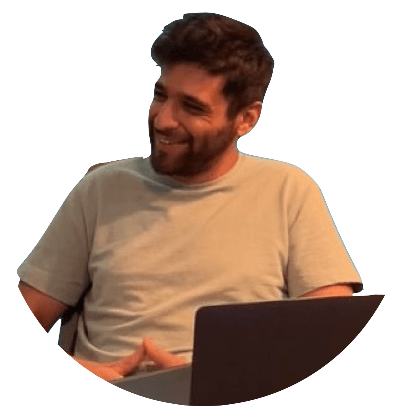 Jean Claude Aoun
Chief Product Officer